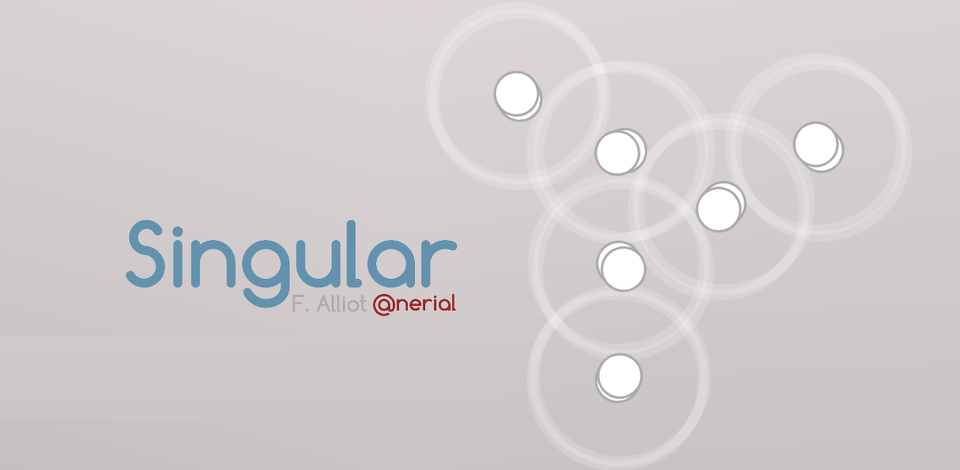 Singular
A downloadable game for Windows, macOS, and Linux
Singular
Singular is a puzzle game where you lead a terrified green cell through different traps. It's a story about isolation, love, sacrifice and the discovery of diversity...an epic adventure for one little cell. Every room is a variation around a really simple and satisfying mechanic (touch cells to make them explode to a certain radius). The story is an extension of the mechanic and vice-versa. The inspiration behind is to be found towards Thomas was alone or World of Goo.
Features :
60 levels full of puzzles and action, including 10 generated levels (different every time you play them)
4 different breeds of cells x 7 different actions = many possibilities
a unique "Combo!" mode, where you compete against the world to make the highest score
I'm a French indie game developer working in London. Singular is a game originally made for Ludum Dare #28. Here is the original game. I also do other cool stuff with museums, robots and all sorts of things.
Twitter : @nerial
---
The game is available for a small price on Android and iOS (try it, it feels completely different to touch the cells !).
---
The game is also available for Windows, Mac OSX and Linux. For that computer version I set the price at $3 but feel free to change that amount : try it for free, pay the asked price, support my work by paying more... it's up to you !
Install instructions
Download the zip for your computer, open it, you're ready to go !
Download
Also available on